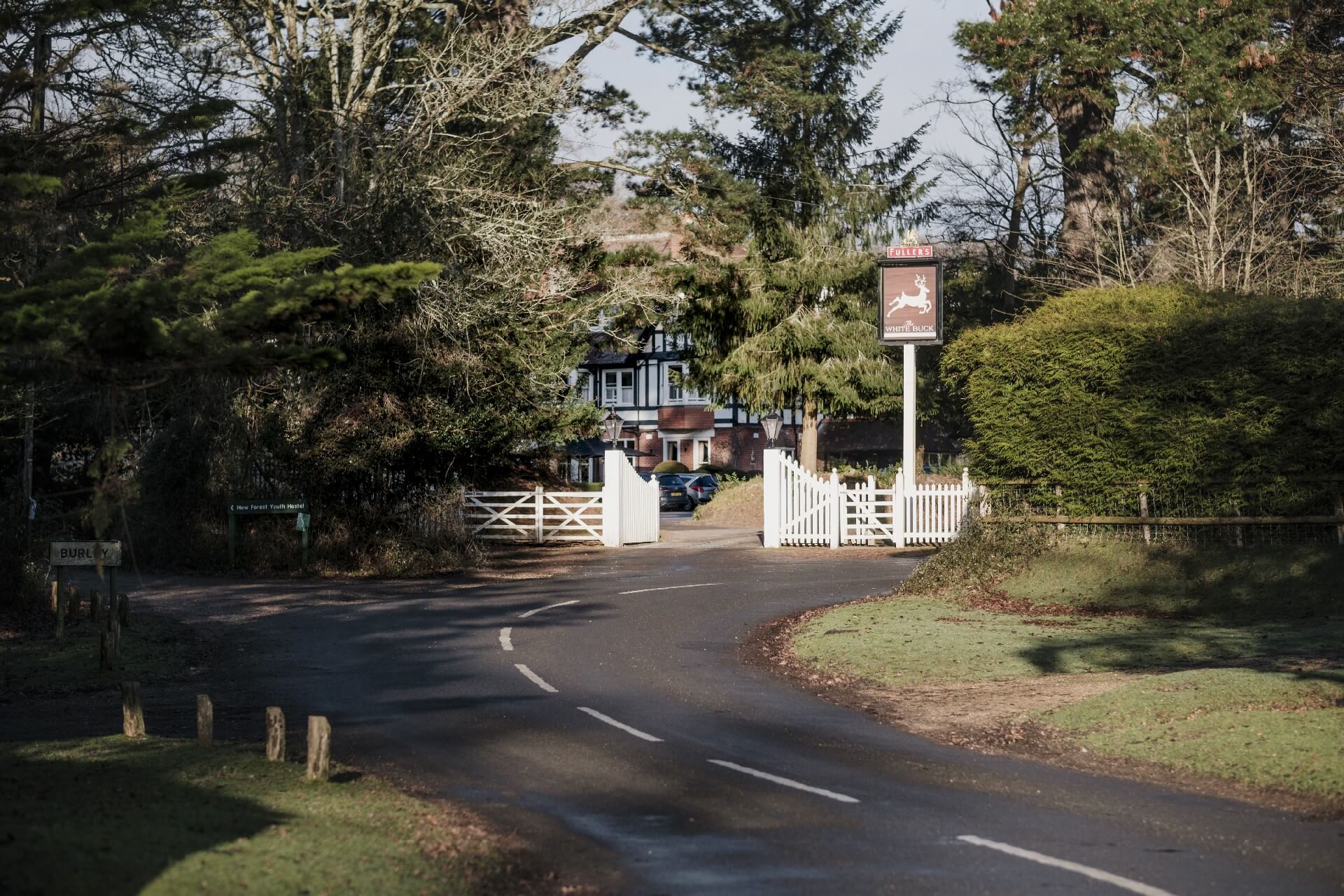 At the turn of the 20th century, a gentleman called John Witherby came to the New Forest from London to build a grand country house. He named it Holmehurst.
During World War II, the Green Howards 2nd Tank regiment used Holmehurst as part of a hospital complex that also included Lynford House in Bisterne Close. In 1947 the house was bought by the well-known Mangin family, who then sold it to a builder in 1953. The builder let the house fall into disrepair though - to the extent that the local wildlife took up residence in the house.
The house was bought shortly after by the Loose family, and a restoration began to transform it into a hotel. Originally to be called Holmehurst Hotel, a new name soon came to the fore…
It is said that after enjoying a drink with a cricketing colleague, John Loose was cycling home past Burley Golf club when he saw a large white animal in the forest. On relating the story when he got home, it was revealed that a white Fallow deer buck was in the area – and The White Buck was born.
With John's connections in the music industry, The White Buck became a popular venue, with the likes of Gerry and the Pacemakers, Diana Dors, and the New Seekers playing here. In the 60s, popular folk group The Wurzels frequently played at The White Buck too.